back to overview
Nils Andersen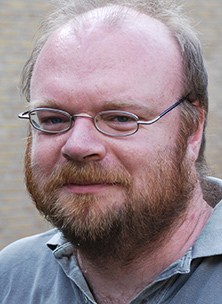 Contact
Tel.: +49 431 600-7402
E-Mail

Research activities
Characterizing trophic links in pelagic ecosystems with stable isotope fingerprinting of amino acids
We propose investigating major trophic pathways within the pelagic system of the Sargasso Sea by applying a novel set of amino acid 13C and 15N markers. These provide a powerful tool for inferring major source of primary production, trophic position of consumers, and potentially also the macromolecular composition of the diets. In contrast to bulk isotopes, the compound specific markers can be used without adjusting for variable isotopic baseline values. Developing sensitive in situ markers for pelagic ecosystems is important in light of anthropogenic disturbance and global change.
Tracing the food sources of wild and farmed Atlantic salmons (Salmo salar) with amino acid stable carbon and nitrogen isotope analysis
Aquaculture represents the most efficient method to convert feed to edible protein, but with the drawback that traditional feeds, fishmeal and fish oil, impact the environment. To minimize these impacts, more sustainable alternatives to traditional feedstuff are being used and tested. This has created a need for developing a method for tracing and authenticating seafood from tissue samples. We propose developing a technique for identifying dietary sources of Atlantic salmon (Salmo salar) using amino acid stable carbon and nitrogen isotope analysis. Developing a reliable tracer will increase transparency of seafood and incentivize sustainable practices.