back to overview
Rüdiger Schulz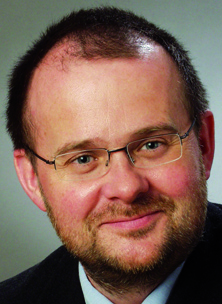 Representative Intern. Coop. and Knowledge Transfer
Research area
Biotechnological screening of microalgal strains Bioenergy: Biohydrogen from cyanobacteria and green algae: Metabolism, biotechnological hydrogen production, and molecular biology and biochemistry of hydrogenases. - Bioenergy and bioproducts: Screening of microalgae for biotechnological and bioenergetical improvement. - Bioenergy and bioproducts: Culture of microalgae and harvesting of phytoplankton in/from marine environments. - Climate change: Use of microalgae for CO2-uptake and biomass production. - Biodiversity: Molecular analysis of phytoplankton from marine, fresh water and terrestrial habitats.
Contact
Tel.: +49 431 880-4226
E-Mail

Research activities
Experimental evolution going wild
A major unknown in predicting the consequences of ocean change for marine life is the ability of organisms to adapt to changing environmental conditions. The question hereby is not whether adaptation can occur but whether it can occur rapidly enough to maintain ecosystem function and services unchanged1. The adaptive potential is proportional to the population size and generation time, with highest adaptation rates expected for species with large population sizes and short generation times2. While these two criteria are met by many taxa in the pelagic and benthic realms, a surprisingly small number of studies have investigated the evolutionary adaptation of marine organisms to ocean change3-8. Existing approaches in experimental evolution generally involve laboratory culture experiments on isolated species, leading to a trade-off between uncovering general evolutionary mechanisms and understanding how they apply in complex natural environments. To overcome this limitation, we propose to take experimental evolution into the wild by conducting a long-term in situ CO2 perturbation experiment with natural plankton communities under close to natural conditions. From this experiment, which will be the first of its kind, we expect to provide a unique data set on the potential for evolutionary adaptation to ocean acidification in key plankton groups within their natural environment.