back to overview
Sascha Flögel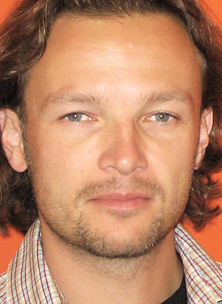 Projects
Numeric modeling
My research focuses on the use of numerical climate and biogeochemical models (full coupled GCMs, earth system models of intermediate complexity, and biogeochemical box models) in global and regional climate research. Covering geological, present day, and future time scales I investigate the role of global biogeochemical cycling of C, P, O2, ... and the terrestrial hydrological cycle on e.g. marine nutrient inventories, ventilation of the water column. Most of my research is dedicated to times of global warmth, e. g. greenhouse climates where I currently work on the underlying orbital and biogeochemical cycles that lead to the development of Oceanic Anoxic Events (OAEs). The understanding of processes 'unique' to greenhouse climates is of great interest for insights into past and future climate change. Currently, we're coupling and running biogeochemical box models to a GCM to investigate marine oxygen concentrations during OAEs in the Cretaceous.
Another focal point of my research is the influence of orbital cycles, so-called Milankovitch cycles on Earth's climate and sedimentation patterns during the geological past.
Cold-water corals
A second topic of my current research is the growth and distribution of cold-water corals (e.g. Lophelia pertusa) and their relation to the hydrographic regime of the ambient water masses. Therefore, we use state-of-the-art marine stand-alone observatories to conduct long-term measurements of various physical and biogeochemical parameters in bottom waters and throughout the water column in multiple ocean basins.
Contact
Tel.: +49 431 600-2317
E-Mail

Research activities
3D Big Data Visualization and Analysis of Hydrographic Parameters
The field of big data processing has become increasingly important for scientific data infrastructures, such as ocean observation systems. Thus, big scientific data analysis is a new focus in science [1]. To gain value from this data, we must find innovative ways to process it. A specific challenge is how to visualize big data sets from the marine realm [2]. In this interdisciplinary project, we intend to invent and apply new advanced 3D big data visualization and analysis techniques to the data produced by the modular multidisciplinary seafloor observatory – MoLab.
Revealing Cape Verdean marine hotspots: Multidisciplinary, long-term and high-resolution observations with a novel Modular Ecosystem Observatory
Cape Verde (CV) waters are the habitat of unique populations of pelagic predatory fishes and sharks. A poor understanding of key regions for these predators and their prey prevents proper management and conservation and underlines the need for ecosystem data. We propose to develop an interlinked, multidisciplinary and modular ecosystem observatory that will enable the assessment of temporal dynamics of predators and prey in their biogeochemical and physical environment, using seamounts as testbeds for our proof of concept.