back to overview
Rainer Kiko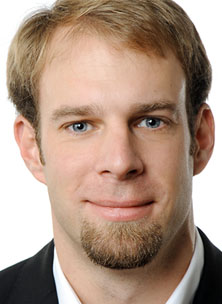 Projects
The working group 'Environmental Physiology' (Research Division Marine Ecology, Research Unit Benthic Ecology) is interested in marine invertebrate physiology, particularly with respect to phenotypic plasticity and adaptation capacity to a changing climate (ocean acidification, ocean warming, hypoxia). We are particularly curious about how marine calcifiers (molluscs, echinoderms) and plankton are able to maintain acid-base equilibria and how they are able to form biominerals that can withstand great chemical stresses. We are conducting both, field and laboratory experiments and are particularly interested in the natural variability in carbonate system speciation along coastal ecosystems. We collaborate with scientists from the disciplines of geology, ecology, biogeochemistry, marine chemistry, medicine and zoology.
Contact
Tel.: +49 431 600-4524
E-Mail

Research activities
Automated high-­resoluton imaging system for non-invasive in situ measurements of marine partcles and zooplankton
Automated underwater imaging systems offer the unique opportunity for non-invasive determination of plankton composition and particle size distribution in the natural environment. In situ imaging systems have a number of advantages over traditional net-based approaches, including high spatial resolution (e.g. to obtain vertical gradients), detection of unperturbed particle size spectra, and automated data analysis. Because existing systems were engineered for deep-water deployment and ship-based operations, their size and weight precludes their use in mesocosm studies and their operation from small boats. Moreover, the rapid development in CCD chip technology makes it possible now to design imaging systems with much higher resolution than presently available. We propose to work jointly with the group of Prof. R. Koch (Multimedia Information Processing) and a local industrial partner (Develogic GmbH, Hamburg) to develop an automated lightweight underwater high-resolution imaging system (KielVision) for in situ determination of zooplankton composition and particle size spectra. During the next three years, the newly developed system will be used during KOSMOS experiments off Sweden, Gran Canary, and Peru, time-series measurements at Boknis Eck and in the Kiel Fjord, and an SFB754 cruise to the tropical Eastern North Atlantic.