back to overview
Iris Kriest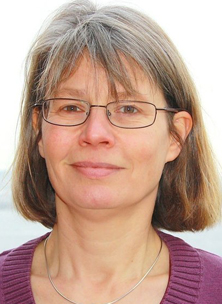 Projects
My research foci are description of biogeochemical processes in large-scale models, assessment of model skill, and optimization of biogeochemical model components on a global scale. This involves analysis and synthesis of observations, as well as development and tests of different metrics. For my work I mainly use the "Transport Matrix Method" developed by Samar Khatiwala.
Contact
Tel.: +49 431 600-4033
E-Mail

Research activities
Surrogate-based Optimization for Marine Biochemical Models
Marine biogeochemical models are of great importance for a quantitative understanding of the ocean's role in the global carbon cycle and are essential for projections of the oceanic CO2 uptake and the marine ecosystem's responses to climate change. The applicability of a marine biogeochemical model for prognostic simulations crucially depends on its ability to adequately describe the relevant physical, chemical, and biological processes. This is typically assessed by a calibration of the often poorly known model parameters. For three-dimensional coupled biogeochemistry-circulation models, a calibration using conventional optimization algorithms is still very time-consuming or even infeasible even on high performance computers. Such a computationally demanding calibration can now be achieved by novel time-efficient Surrogate-based Optimization (SBO) techniques. Extending and advancing our previously developed modular and flexible optimization framework, we propose to perform a calibration of two three-dimensional biogeochemical models of different structural complexity against real data of global distributions of phosphate and oxygen. The proposed interdisciplinary research at the interface of numerical optimization and marine biogeochemistry is expected to provide significant contributions to seek powerful and versatile tools for model-based investigations of marine ecosystems.