back to overview
Tobias Steinhoff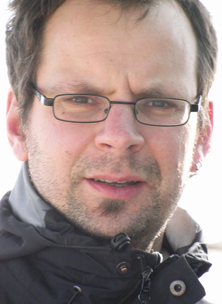 Research area
Research unit "Chemical Oceanography"

Projects
My research focuses on the marine carbon and oxygen cycle and its observational techniques. Actually I'm conducting autonomous measurements of oxygen and CO2 (and its isotopes) on board a commercial vessel crossing the North Atlantic (seasonal and interannual variability of CO2 fluxes). I'm also involved in eddy-covariance measurements, productivity estimates in the tropical Atlantic and new observational strategies like drifter, floats.
Contact
Tel.: +49 431 600-4203
E-Mail

Research activities
Giving the climate community what they need: Continuous, autonomous direct measurements of carbon dioxide (CO2) air‐sea flux
Can eddy covariance measurements be used to directly determine open ocean CO2 flux continuously and autonomously? If yes, the key result of this work would be autonomous systems to mount onboard a fleet of voluntary observing ships (VOS) to provide continuous measurements of CO2 air-sea flux, in-situ, over unprecedented temporal/spatial scales. The impacts would be enormous, allowing the climate community to directly characterize the seasonal and interannual variations in the ocean's uptake of anthropogenic CO2 and better predict future climate impacts.