back to overview
Kevin Köser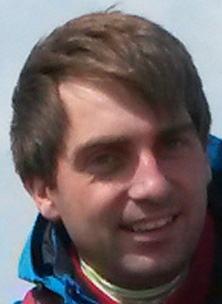 Projects
I am working on underwater machine vision for (deep) sea environments and processes. The ultimate goal is to let the computer watch and understand the hours and hours of photos and video recorded by ROV, AUV, lander or towed camera systems and extract information in a similar way as humans do, or directly use the camera as a measurement device. Applications include semantic maps with different grain size classes, bacteria mats,... or 3D models for measuring sizes, angles, surface areas, volumes, ..., or determining bubble rise speeds or monitoring habitat changes over time and so on. I am interested in novel approaches of machine vision and machine learning, optical models for underwater light propagation, pattern recognition, photogrammetry and robotics.

Contact
Tel.: +49 431-600-2571
E-Mail

Research activities
All‐in‐focus: Combining lightfields and shadowgraphs for advanced underwater imaging
Underwater imaging has emerged as a valuable tool in biological oceanography, allowing for non-invasive in situ quantification and classification of organisms and particles at high spatial and temporal resolution. Qualitative and quantitative information encompassing multiple trophic levels is crucial to improve our mechanistic understanding of food-web dynamics and the vertical flux of organic matter to the deep ocean. However, despite significant progress over the last decades, no instrument exists that can obtain high-resolution images of marine organisms over a wide size spectrum (few μm to several cm). We will solve this interdisciplinary problem by constructing the All-In-Focus imaging system (AIF), a single unconventional and novel imaging system that will unify a lightfield camera system and a shadowgraph approach in one single system. The lightfield camera system allows the retrieval of three-dimensional information and greatly enhances the depth of field in comparison to standard cameras whereas the shadowgraph imaging approach allows to image a wide size spectrum of objects in a large image volume. This project is attended with high risk, since lightfield technology is still a novel area subject to research and has never been used before in underwater settings and is therefore unlikely to be funded by 3rd party organization. As a result of our institutional partnership, we will combine our domain specific knowledge, computational camera systems and lightfield imaging at the CAU and the experience in underwater imaging at the GEOMAR, in this solution-oriented project to significantly improve our abilities to image the ocean.